Donna
About Donna
With over 25 years of experience in treating patients from an alternative health perspective, Dr. Donna Schwontkowski offers insight into how to use natural methods of healing to significantly improve your health.
Her background includes being a retired chiropractor, a dietitian in charge of nursing home residents' nutritional needs, a clinical nutritionist, and a Master Herbalist.
Donna's
Work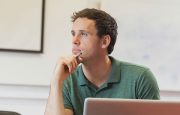 Migraines usually don't come on all of a sudden; there are some warning signs that signal the onset of them.